Free Taj Mahal Tour
---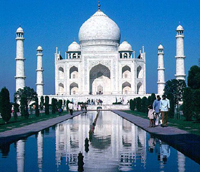 The arrival of Big Companies can push locals out of business and the Agra Local tour industry is no different. This is why, local Guides with a like-minded vision, got together to be sure that you can still hear about us. We strongly believe that keeping it small and local is the only way to achieve great quality.
We started our Agra Tour company because we love the Tour Guiding . Our experience has helped us create a team of Guides, can only make the service better each time.
Because we, as guides, live and breathe our city, a great insight knowledge is something that already comes in the package. With professional, knowledgeable, and fun guides, the tours on offer have been highly recommended through guidebooks, internet .
Our Tour Guide will meet you at Cafe Coffee Day, Taj Mahal East Gate, He will lead the Free tour of Taj Mahaltwi for approx 1 to 2 Hour. Tour runs daily at 8 AM and 4 PM except Friday.