India Solo Women Travel
---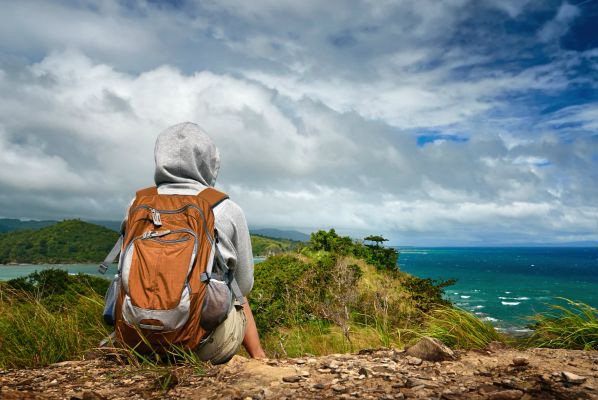 India is a major attraction for both tourists as well as travellers. The kind of experiences mixed with different cultures, traditions and religions makes every journey memorable. Despite the different experiences and destinations, one needs some caution exercises on an Indian trip. If you are on India solo women travel, there are few problems women can face. Women, however, should be aware of the necessary steps required to avoid those problems. In the past few years, sexual assault cases have grown in India. Furthermore, several incidents of harassment and eve teasing show that female visitors are not safe in Indian tourists places. But this does not mean that you are also at risk in India. The risk of any incident on your trip is very low, but you should follow the below steps for your safety and peace of mind while travelling in India.
Transportation
During your India solo women travel, you better arrange transportation in your tour package. If not included in the tour, try to use pre-paid taxis at airports or airport arrival transfer.
Try to avoid late night arrivals or departures. India By Locals drivers carries a sign and logo which will help you identify them.
If you wish to roam the city on your own, try to get the taxi or rickshaw arranged through your hotel. Some cities do have special taxi services for women with female drivers. Such as:

Meru Eve Cabs (44224422), Sakha (99991 93004), GCabs (39423942) in Delhi.
Priyadarshini Taxi Services (43333999), Viira Cab (6120 6120) in Mumbai.
Pink (64581111) in Chennai, and
Shetaxi (859 0000 543) in Trivandrum/Kochi

Avoid travelling alone or at night on public transport.
Accommodation
Keep your hotel card with you whenever going out of your hotel, so that you know the address and have the necessary contacts.
Check the phone in your room whether its working or not.
Keep your room locked when you are inside. If hotel staff wants to access in your room, ask them to do this when you are out. Moreover, you can wait at reception while they do the needful.
If you notice any staff acting suspiciously, or if you feel uncomfortable, inform your leader as soon as possible.
When out in public, avoid discussing the details of your travel plans with the people you meet.
Exploring
Walk with purpose and confidently. Don't be afraid to say no loudly in any situation you feel uncomfortable in.
You better shop in areas that are popular, well lit and busy. Avoid going into the backrooms of shops where you cannot see the streets.
In India, it is rare to see a local woman talking to a man she doesn't know. If you get too friendly with local men while talking can be misinterpreted. So it's better to strike up conversations with women while travelling to meet locals.
Try to explore during the day rather than in the night. Otherwise, make sure you don't need to travel alone back to your hotel in the night.
India is a conservative country. You should dress modestly, covering your shoulders and legs. Wear loose-fitting clothes. If swimming, remember to wear shorts and a t-shirt over the swimsuit.
In India, Indian women rarely drink in public. If you are drinking in public, make sure you are accompanied by your group members. Don't accept drinks from strangers or from people you don't know.
Don't do the things you would not do at your home. Explore the new experiences but with caution and awareness of the culture, you are in.
Moreover, our guide will always be there with you throughout your journey. We will provide you with our contact numbers on the first meeting. In case of an emergency or if you feel uncomfortable at any point in your journey, you can contact us and we will be happy to help you.