India for first time travellers
---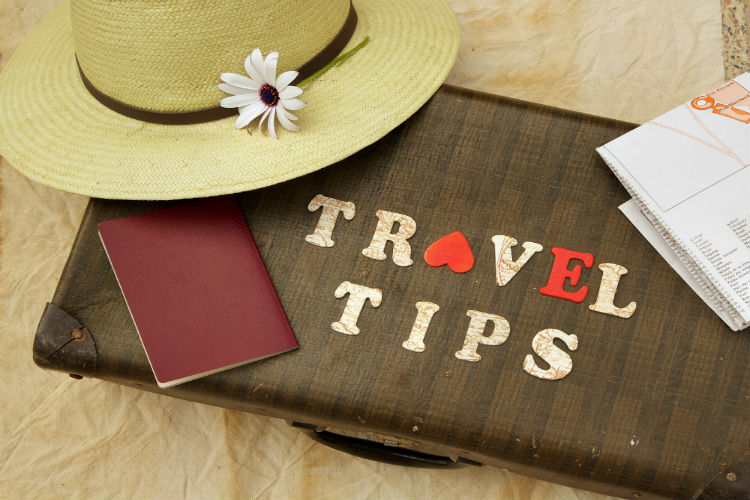 India is the mixture of confounding, insane, astonishing, intoxicating, exasperating, remarkable, incredible and artistic places and cultures. Getting prepared for India tour is a big task especially if you are the India first time traveller. But you don't need to worry as we have got your back. Take this quick guide of tips for the best travel experience.
The Route
Picking the perfect route is as important as any other aspect of the journey. India has a lot of places which you cannot cover in one single trip. Make your trip according to your interest and the time you have. Be practical of how much you can actually visit. Don't rush for the whole country otherwise you will end up with nothing. The northern region and southern region are best for the ultimate Indian experience. Choosing the right places for the India first time traveller can be troublesome but there are several sample itineraries which can help in making the perfect choices.
The Classics: The most famous and popular tour in India is the classic Golden Triangle Tour. It covers the three main destinations of India i.e. Delhi, Agra and Jaipur. This is the excellent introduction to the Indian culture and history for the India first time traveller. If the time is short, this trip lets you explore most out of the country in small time. However, you can also expand it into a week-long if you don't want to travel every day. The tour starts in Delhi with sites such as Red Fort, India Gate and Humayun's Tomb. Then moving to Agra and visiting World Heritage Sites such as the Taj Mahal and Agra Fort. Finally covering the sites in Pink City like Amber Fort and Hawa Mahal. The tour ends in Delhi with visiting local markets for the final shopping before flying home.
Religious Touch: If you are looking for a spiritual and religious tour, then north and central India will leave you in disguise with so many different choices. There's Golden Temple in Amritsar attracting millions of visitors, Khajuraho with different erotic sculptures on the walls of temples. Besides this, there are many places with religious sites such as Konark's Sun Temple, white marble Jain Temples in Rajasthan and Gujarat. South, also, have several temples in different cities as Hampi, Madurai, Tiruchirapalli and Tiruvannamalai. Don't forget to visit the decorated temple's caves at Ajanta and Ellora.
Mughal Magic: India is the home to various Mughal monuments. If you are a fan of Islamic architecture, you will find different striking sites in Delhi, Agra and Fatehpur Sikri. Moreover, Rajasthan's Mughal forts will leave you captivating including Jaisalmer. Red Fort and Qutub Minar in Delhi, Taj Mahal and Agra Fort in Agra and Fatehpur Sikri are some of the remarkable works of Mughal Empire.
Wildlife Safari: You can spot different wild animals such as the tiger in Madhya Pradesh or Rajasthan. There are national reserves all over India where you can easily see the wildlife. Lions, wild asses, one-horned rhinos, wild elephants and abundant birdlife are some of them. This wildlife tour is best for wildlife photography lovers.
Take It Easy
Many India first time traveller rushes to visit India. They try to visit as many places as they can. But to get the best experience, try to concentrate on fewer places which interest you the most. Explore one place slowly but thoroughly. It will be more satisfying rather than trying to cram as much as possible. If you try to visit too many places, you will end with nothing, but if you focus on one place before hitting another, you will get to learn a deeper understanding of the place as well as enough time to know about the people around you.
Escape The Crowds
Many parts of India are crowded as millions of people are visiting them every day. The mayhem can be fun if there's a festival but can be troublesome sometimes. Plan itineraries with skip the line facility. To get the most out of your tour, try to spend some days of weeks in the city and other in the countryside. For some relaxing and soothing experience, head south for the beaches and backwater of Kerala. In addition, you can also visit north for captivating hill stations of India or the valleys of Himalaya in Ladakh, Sikkim and Himachal Pradesh.
Stay Fit And Healthy
You don't want to get ill on your exclusive trip. You need to take some precautions on your trip to keep the momentum of the memories. Always avoid the tap water and stay clear of all the food that may have been washed in it. Moreover, avoid ice, ice cream, salads and fruits which you haven't peeled yourself. Don't get yourself into street food too quickly and if you do so, don't forget to take a mental assessment of the cleanliness. The food should be fresh and should not be standing for days. Many travellers choose veggie food over meat. The undercooked vegetables would do a less harm than the dodgy bit of meat. As there are plenty of vegetarians, the country offers a large variety of vegetarian food. Before going for non-vegetarian food, make sure it is well cooked and the cleanliness standards are up to the mark.
Keep Your Cool
Despite the various beautiful and wonderful site. India also has a reputation for scams, frauds and other hassles. The chances of being scammed and cheated are very less on your trip. There are several ways through which you can reduce the chances of being scammed. The most important of them is to plan your trip with professionals who will provide you with their guides and drivers throughout your whole journey. India By Locals guides are professional and all vehicles have special tourist permit through which they can travel in every city without any hassle. India first time traveller usually falls prey to these scams.