India Family Trip
---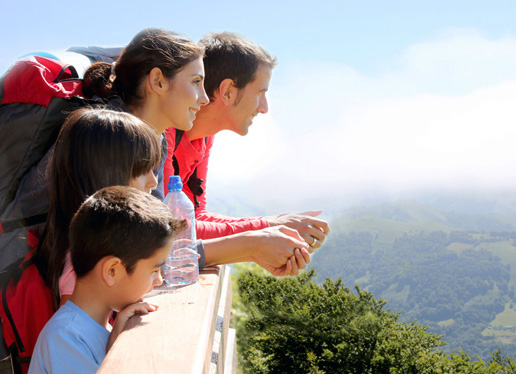 If you are planning an India family trip, north India will prove out to be the fabulous place to explore. Pleasant climate, gentle food, good transport networks and people are very welcoming. Delhi is the mixture of old traditions and the modern architecture. Agra is home to different Mughal architectures with a long history. Beaches in south India and wildlife of Madhya Pradesh are some places to visit in India. There are many other sites and cities to explore apart from these cities.
Food And Beverages In India
You will have no difficulty in finding the food of your choice in any city throughout your journey. Though most of the time you will get your supper at your hotel, but if you want to taste Indian food, there are various options to choose from. You can easily find multi-national brands like Pizza Hut, Dominos, McDonalds and Cafe Coffee Day in every city. Apart from that, you can also taste some spicy yet mouth-watering street food. Make sure of the spices the vendor puts in, as many people are not friendly with spicy food. You can find fresh fruit juices on roads through your India family trip to give you a boost.
Hotels And Accommodations
There are several high-end places to spend your nights. The 3-star and 5-star hotels have all the necessary facilities with up to the mark cleanliness and service staff. But if you are planning a budget trip, be prepared for shoebox hotel rooms with probable fold-out beds. Most low-range hotels may lack the service of sterilised bottles, hot water and may be required to request for special breakfasts. The hotel services are reliable and you can also ask for room services in most of the hotels.
People And Cities
Tourists from different countries, especially with blonde hair and blue eyes, usually causes a commotion in India. People will reach out to them with cries of 'one photo please'. If you are travelling with small kids, this might terrify them. But Indian people are very welcoming, just firmly deny to any of the unwanted attention. Or you can become the part of their 'special photos' by just clicking a pic with them. In many Indian cities, you can see some animals like cows, dogs and donkeys freely roaming the streets. This might scare your children depending on the situation but you don't need to panic as this is normal in India and these animals won't harm you unless you provoke them.
Moving In India With Family
Travelling in India breaks down into three modes, i.e. train, bus and plane. Buses - Indian buses, even the deluxe categories are the cheapest way to get around in the country. But the frequent stops for food, drinks and toilet breaks can be one of the most torturous ways for the children. Planes - this is the most reliable and swift ways to move throughout India. Indian airlines serve regular routes between different parts of the country. You only need to pay taxes for infants under two, and children under 12 are charged 50-80% of the full fare. Train - it is usually the best mode of transportation for many tourists.
Unlike the sky-high prices of planes and the pain of buses, trains offer a quite pleasant travel experience. Trains connecting major cities like Delhi, Bombay, Jaipur, Varanasi, Agra etc. have AC classes with reservation facility. Reserve your AC Chair class or AC Sleeper class if the journey is overnight. Indian trains also include the food onboard. But you should be prepared for delays.
What If Nature Call Happens?
Don't worry. In northern India, no restaurant, hotel, or cafe would resist the appeals of small children who are in need of a bathroom. Just ask them. Not only children, it can be useful for you as well.