Taj Mahal Sunrise Private Trip from Delhi
---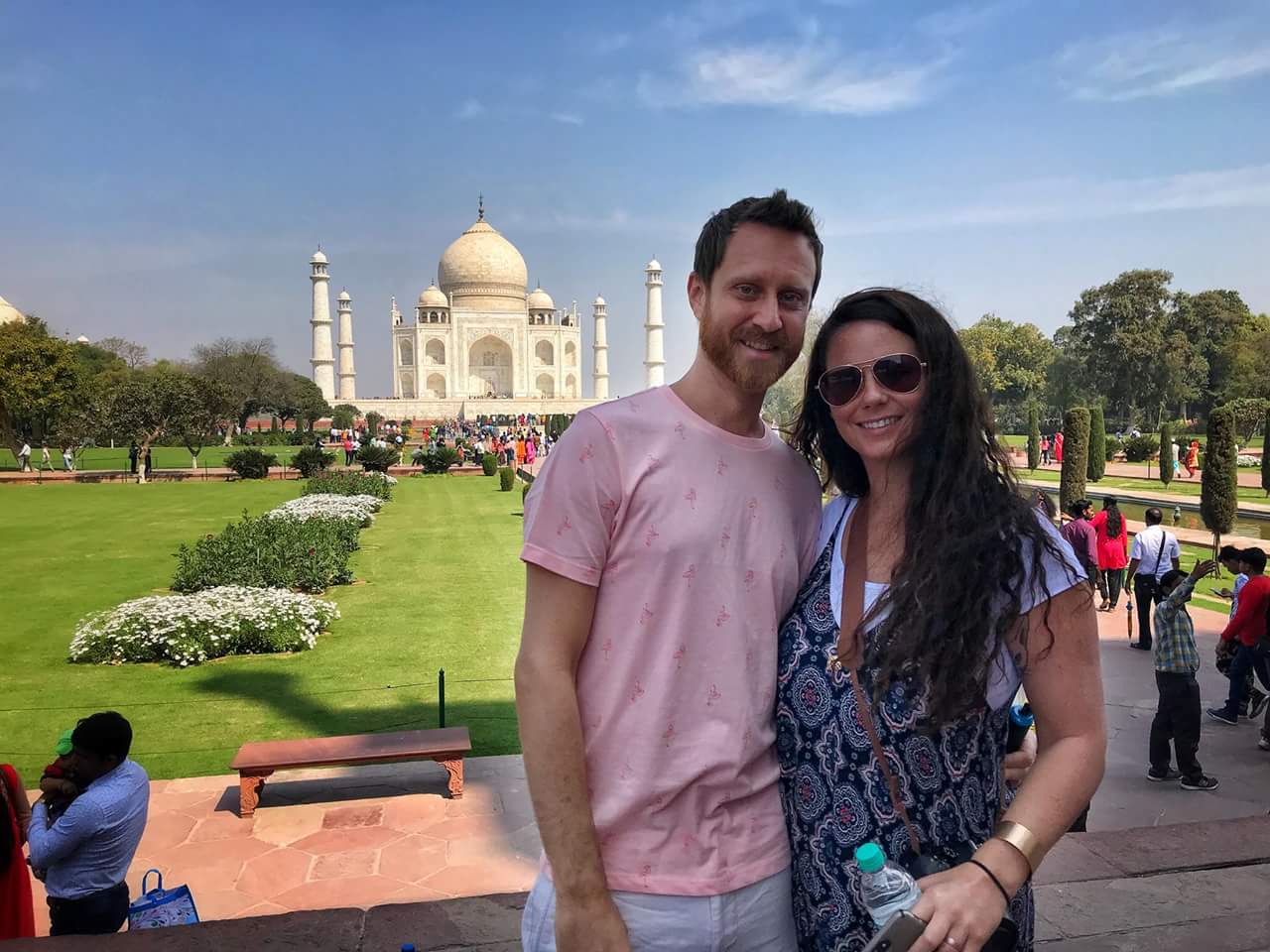 Taj Mahal Sunrise Tour From Delhi
In this private Taj Mahal Sunrise tour, witness the beauty of Taj Mahal during sunrise and visit one of the most romantic monuments of the World. Apart from that, visit the impressive Agra Fort.
Highlights
Sunrise over the marble mausoleum of the Taj Mahal.
Explore the Red Fort and its impressive exteriors and inner paradise.
View the romantic temple of Mumtaz Mahal, wife of Mughal emperor Shah Jahan.
Drive along one of the finest expressways of India connecting Noida and Agra.
Full description - Sunrise Taj Mahal Trip from Delhi
Depart from Delhi in the early morning for the full day Taj Mahal-Agra Fort sunrise tour. Arrive at the Taj Mahal by the sunrise to witness the splendid beauty of one of the finest symbol of love. Our driver will pick you up from your hotel at 3 AM in the morning to drive to Agra. Relax on the 3-hour journey and arrive approximately at 6:15 AM at Taj Mahal for the great view of the sunrise over the monument.
The guide will explain you about the history of the monument as you marvel at the monument from the outside. Later, look inside the temple of Mumtaz Mahal, the beloved wife of Shah Jahan.
After visiting the Taj Mahal, move to the nearby Agra Fort. See the beautiful pavilions and buildings of the walled city. Mughal Emperor Shah Jahan was also imprisoned in this place.
After visiting both the places, break at around 10 AM for breakfast. Then drive to Delhi at approximately at 11 AM and arrive at around 2:30 PM. Our driver will drop you at your desired location.
Inclusions
Sightseeing by air-conditioned car
All parking fees, tolls, fuel and taxes
A private live tour guide
What's Not Included
Any meals and additional services
Know before you go
Please note that the Taj Mahal is closed on Fridays
Sunrise Taj Mahal Tour By Private Car
$135 ( For One Person)
$70 (Per Person For Two People
$60 (Per Person For Three People)
$50 (Per Person For Four People Or More)