Guest Testimonials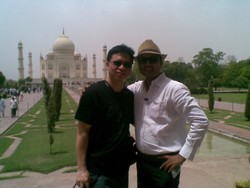 Guest's Name: Mr. Chan
Country: Taiwan
Package: Golden Triangle Tour with Tiger(14 Dec - 24 Dec-2011)
Description: Came across your company through the Internet. The communication to the queries was good and efficient. Accommodation at all places was good except at Agra which we didn't like much. Special thanks to Mr. Ali the director of kaimur holidays to invite us for us wedding at Jaipur and giving us an experience that we would never forgot in our life. Thank you team kaimur..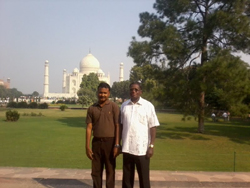 Guest's Name: Ambassador of Zambia
Country: Zambia
Package: Discover Rajasthan Tour(05 Jan - 25 Jan-2012)
Description: Our parents had recommended kaimur holidays to us. The communication to our queries was good and the price of the tour was really competitive. Didn't like the hotel at Agra much every where else it was wonderful. Mr. Gopi our driver was excellent. The guide at Jaipur was nice and made us understand the history properly.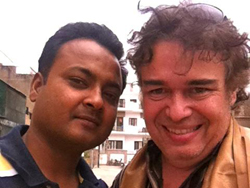 Guest's Name: Cesar Cosio Famous DJ Mexico
Country: United States of America
Package: Royal Rajasthan Tour(25 Aug - 10 Sep-2010)
Description: This was my second tour with kaimur holidays. As earlier you were perfect in communication. With just ladies travelling on our own Mr. Singh was not only very helpful and kind but also a very caring driver. We could not have asked for a better driver. We really enjoy the day tour of the palaces of Jaipur a lot. Will definitely recommend kaimur holiday to everyone and would definitely use your services again in the future.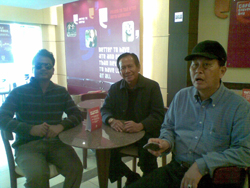 Guest's Name: Ambassador of Indoneshia
Country: Indoneshia
Package: Day Trip to TajMahal(10 Jul - 12 Jul-2011)
Description: We selected your company because you offered a product as desired by us and because we checked for your company with some past client of yours. We both had the most wonderful time and felt that we cared for by kaimur in a caring and considerate manner. We appreciate being able to meet the people who had put so much time and effort into making our tour a seamless and varied experience. Our drivers through out the tour were excellent and went out of their way to show interesting things.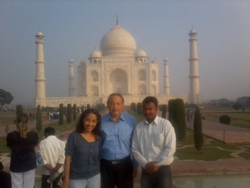 Guest's Name: Ambassador of Thailand and his wife
Country: Thailand
Package: Golden Triangle with Khajuraho and Varanasi Tour(18 Jan - 27 Jan-2012)
Description: We came across kaimur holidays through the internet and selected them because of good price and excellent communication. All our hotels and the car that we had was good. Our driver Mr. Singh was always punctual and made our travelling experience memorable. He is funny, helpful and we liked his service very much. The most impressive moment of the tour was that everything went on very smoothly and we had nothing to worry about.